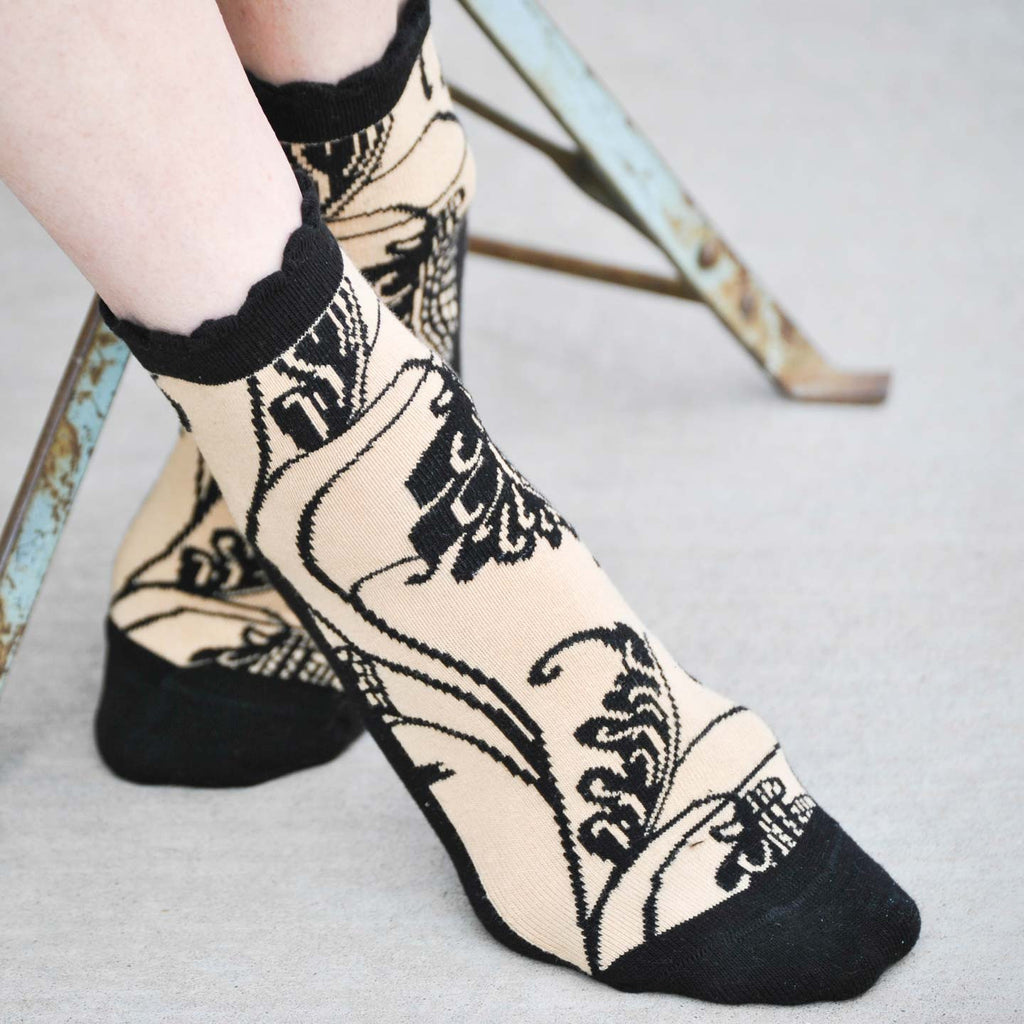 Elliott Anklet Socks
In stock
---
Please note, we're temporarily closed due to COVID-19 precautions. Sorry for any inconvenience - we're looking forward to serving you again in brighter days ahead!
---
Put on some wearable art! Here's what inspired Sweet Marcel's Amy Lawler to design these elegant anklet socks:
"As a child my Mom would read to me the quirky poems from TS Eliot's Old Possum's Book of Practical Cats. I recall tracing on paper the outlines of various cats & shadowy lines, vines, & flowers from this book." 
If you're looking for a similar pattern in a higher sock, then check out the Rowan Knee Highs.
Sizing:  One size.
Fibre Content:  Cotton: 75%, Polyamide: 23%, Elastane: 2%
Made in:  Turkey
---
---