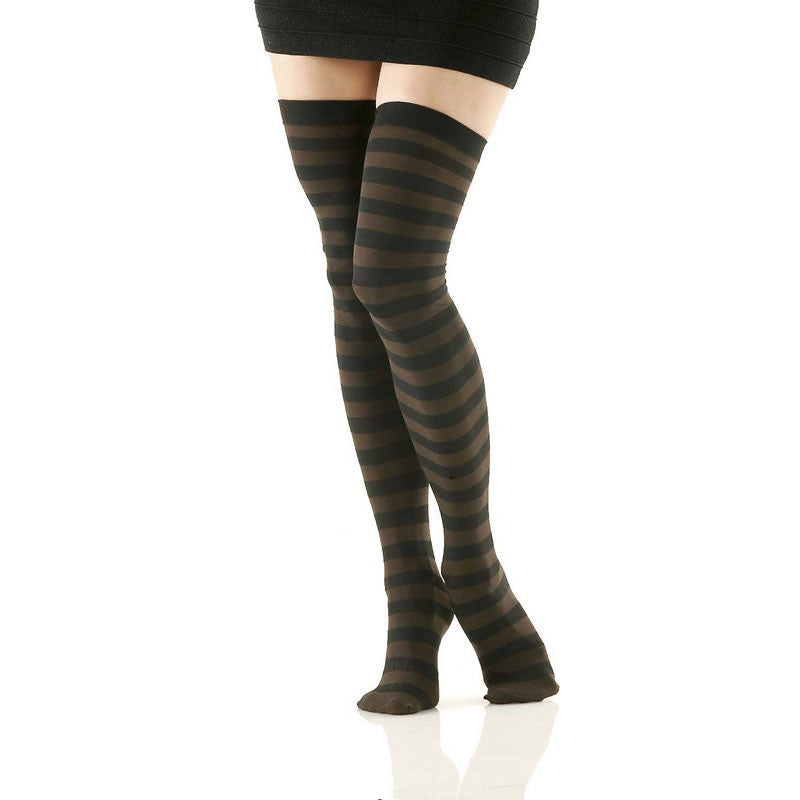 Black and Brown Striped Opaque Thigh Highs
In stock
---
Please note, we're temporarily closed due to COVID-19 precautions. Sorry for any inconvenience - we're looking forward to serving you again in brighter days ahead!
---
Sometimes you want the best of both worlds. You want the health benefits of dark chocolate but you crave the tantalizing sweetness of milk chocolate. The stripes on these tights are like alternating pieces of dark and milk  chocolate. They're both wholesome and decadent. So, have your chocolate and eat it too! Or, rather, have your tights and wear them too!
These thigh highs are soft, opaque, and have the thickness and texture of tights. They generally stay up well on their own but, depending on your leg size, may require the help of garters or body glue.
Sizing:  One size. Fits women's shoe sizes ~ 4 to 10. 
Fibre Content:  Nylon: 50%, Polyester: 48%, Spandex: 2%
Made in:  Taiwan
---
---