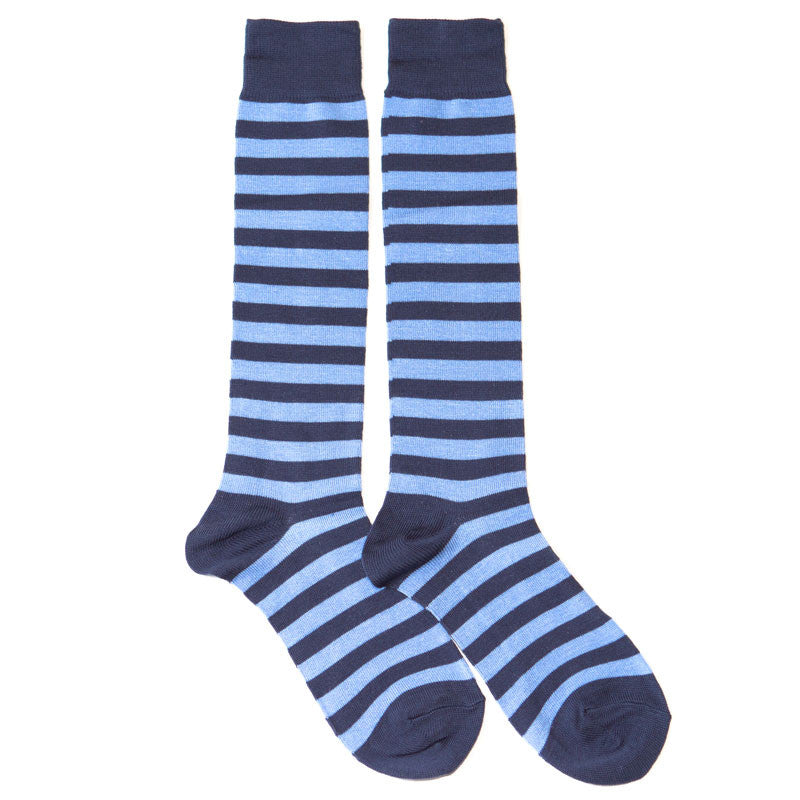 Blue Striped Knee Highs
Sold Out
---
Please note, we're temporarily closed due to COVID-19 precautions. Sorry for any inconvenience - we're looking forward to serving you again in brighter days ahead!
---
You're riding in the car with the windows down. The breeze is blowing through your hair. You stop to take in the beauty of the Pacific and kick off your shoes. Then you kick up your feet and there they are, your favourite blue striped knee highs.
Sizing:  One size. Fits women's shoe sizes ~ 4 to 10. 
Fibre Content:  Acrylic: 70%, Nylon: 15%, Polyester: 10%, Spandex: 5%
Made in:  Taiwan
---
---