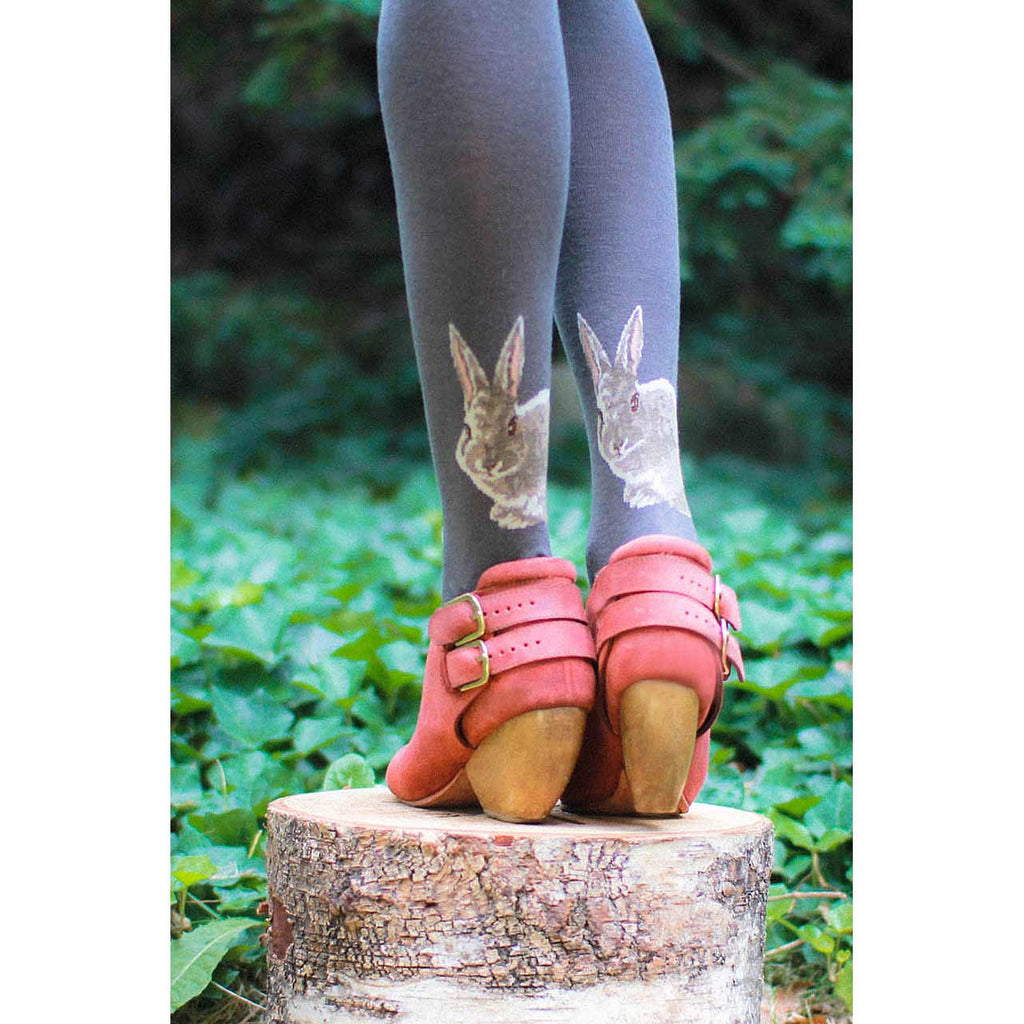 Curious Bunny Tights
In stock
---
Please note, we're temporarily closed due to COVID-19 precautions. Sorry for any inconvenience - we're looking forward to serving you again in brighter days ahead!
---
Sizing:  One size (Tabbisocks suggests these should fit 5'-6', 100-185 lbs.)
Fibre Content:  55% Acrylic, 35% Nylon, 5% Wool, 5% Spandex
Care Instructions: Hand wash cold; line dry.
Additional info:  Images provided by Tabbisocks.
Made in:  Japan
Please Note:  Tights are considered intimate wear and are non-returnable.
---
---