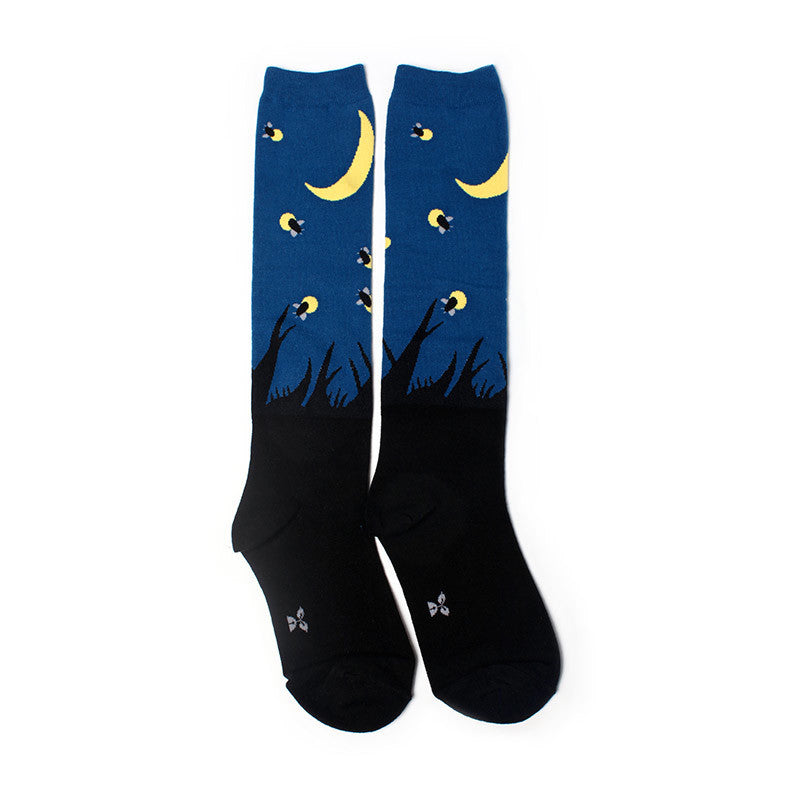 Firefly Knee Highs
Sold Out
---
Please note, we're temporarily closed due to COVID-19 precautions. Sorry for any inconvenience - we're looking forward to serving you again in brighter days ahead!
---
"Strike up the band and make the fireflies dance
Silver moon's sparkling" - Lyrics from Kiss Me, Sixpence None the Richer
Do you love the beautiful bioluminescence of fireflies? We do. 
Sizing:  One size. Fits women's shoe sizes ~ 5 to 10. Heel to toe: 17cm (6.7"), heel to top: 33.5cm (13.2")
Fibre Content:  Cotton: 75%, Polyester: 20%, Spandex: 5%
Made in:  South Korea
---
---