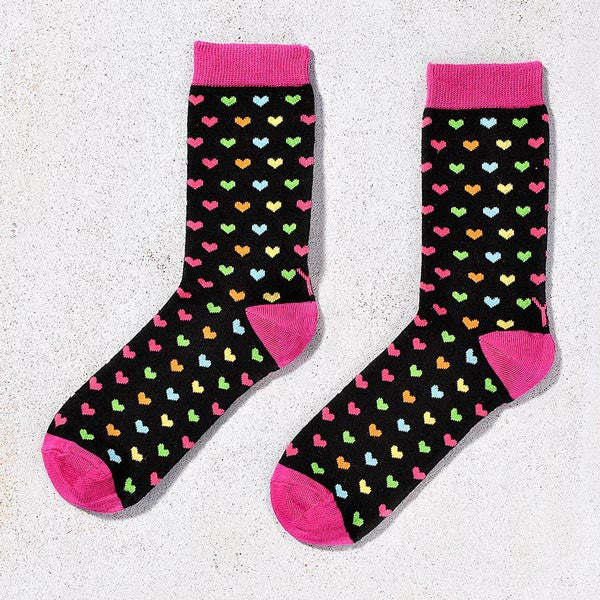 Hearts Crew Socks
In stock
---
Please note, we're temporarily closed due to COVID-19 precautions. Sorry for any inconvenience - we're looking forward to serving you again in brighter days ahead!
---
I <3 these crew socks!
These are also available in kid size.
Sizing:  One size. Slim fit. Fits women's shoe sizes ~ 5 to 10. 
Fibre Content:  Cotton: 65%, Nylon: 32%, Elastane: 3%
Made in:  Turkey
---
---