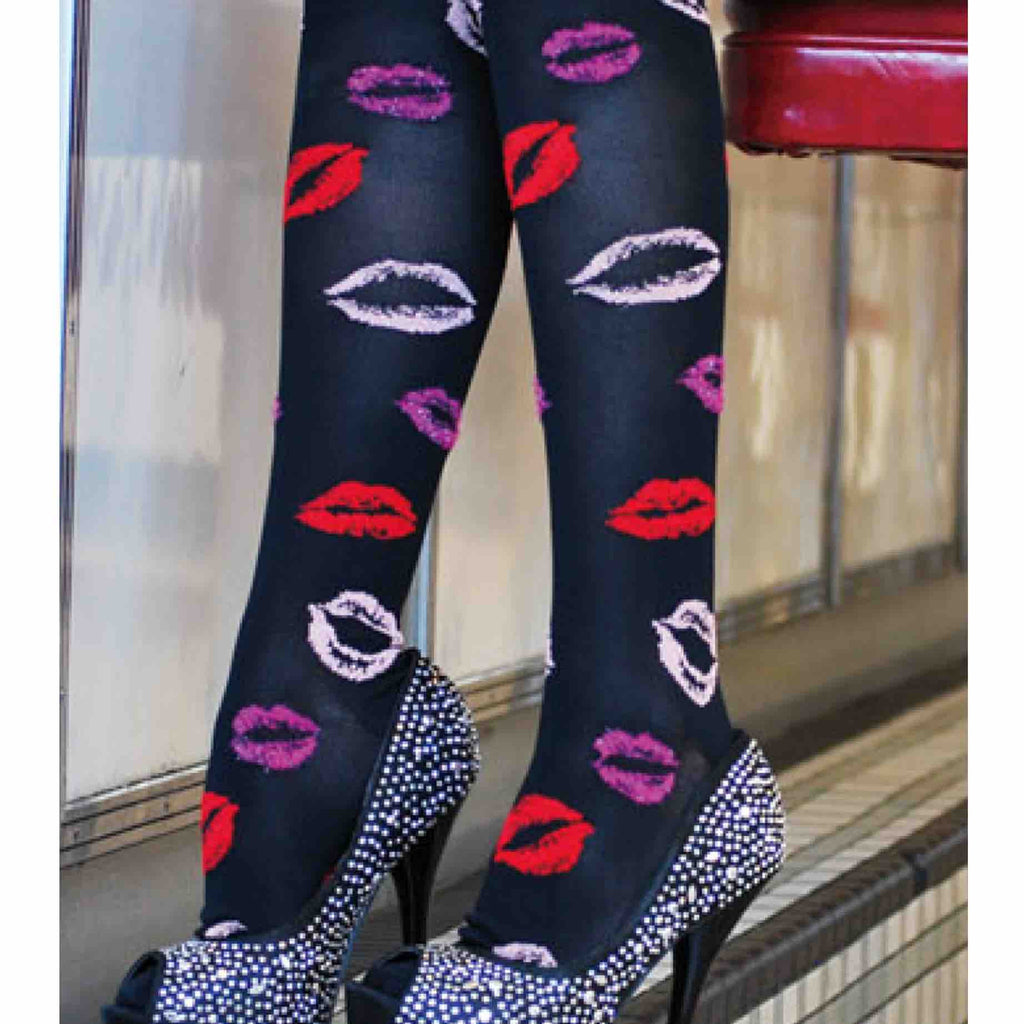 Kisses Over-The-Knee Socks
Sold Out
---
Please note, we're temporarily closed due to COVID-19 precautions. Sorry for any inconvenience - we're looking forward to serving you again in brighter days ahead!
---
Playful, sparkly kisses (some of the lips really do sparkle!) adorn these OTKs. They are soft, light, and have the texture of tights. Perfect for dates, Valentine's, or any time you've got romance on the mind! 
Sizing:  Women's 5-10
Fibre Content:  100% Nylon
Care Instructions: Machine wash warm, Tumble dry low, Do not bleach. *To keep your product lasting longer, we recommend hand washing in cold water.
Additional Info: Images provided by Tabbisocks
Made in:  Japan
---
---