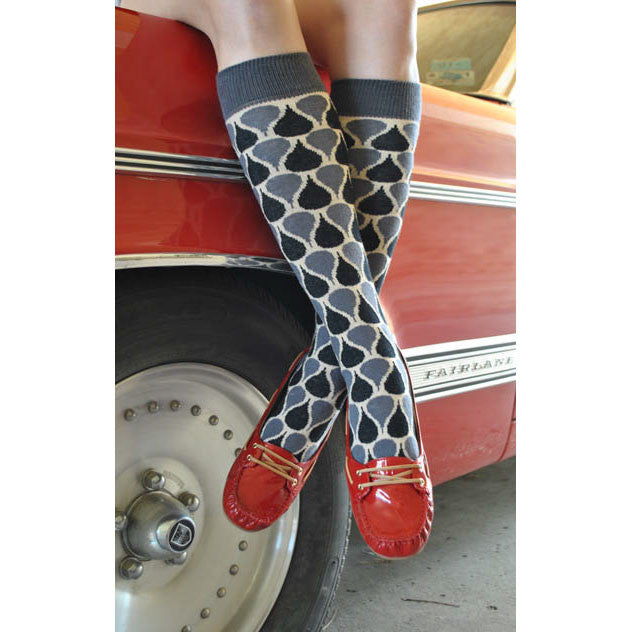 Polly Knee Highs
In stock
---
Please note, we're temporarily closed due to COVID-19 precautions. Sorry for any inconvenience - we're looking forward to serving you again in brighter days ahead!
---
Put on some wearable art! Here's what inspired Sweet Marcel's Amy Lawler to design these knee-high socks:
"Polly is short for Pagliacci, the Opera Clowns. The tear dropped shaped motif is inspired by the Pagliacci makeup tear." 
Sizing:  One size. 
Fibre Content:  Organic Cotton: 80%, Polyamide: 14%, Elastane: 6%
Made in:  Turkey
---
---