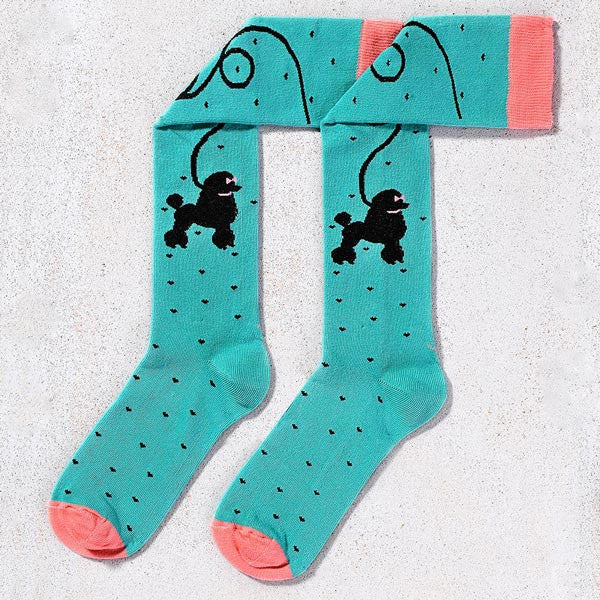 Poodle Skirt Knee Highs
In stock
---
Please note, we're temporarily closed due to COVID-19 precautions. Sorry for any inconvenience - we're looking forward to serving you again in brighter days ahead!
---
Swing and hop at the bop, 1950s style!
Sizing:  One size. Slim fit. Fits women's shoe sizes ~ 5 to 10. *Fits smaller than sizes stated. May actually fit shoe sizes 4-7 better. Socks are also fairly slim through the calf.
Fibre Content:  Cotton: 65%, Nylon: 32%, Elastane: 3%
Made in:  Turkey
---
---