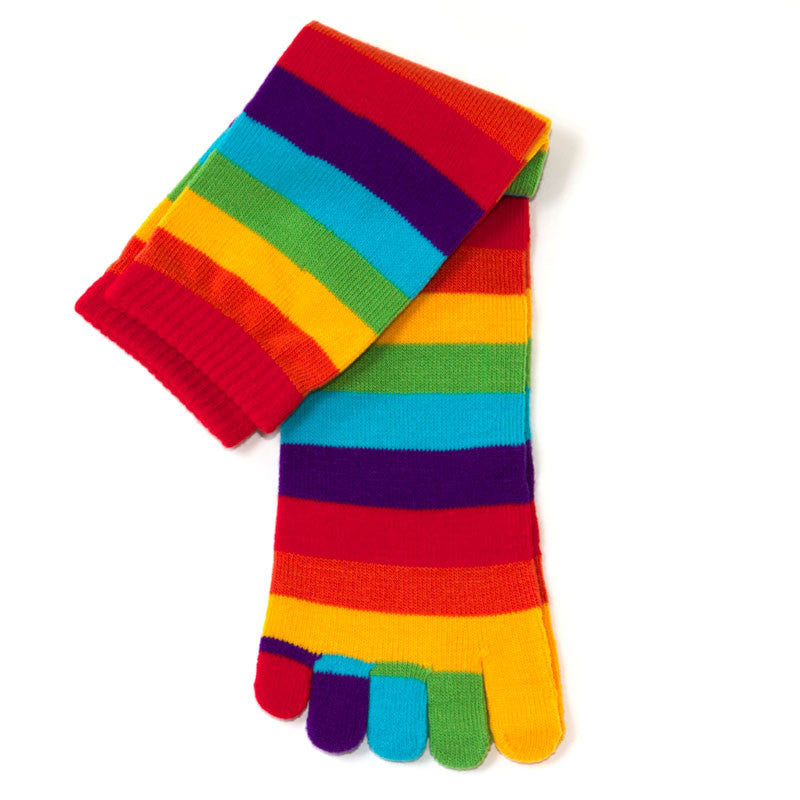 Rainbow Knee High Toe Socks
Sold Out
---
Please note, we're temporarily closed due to COVID-19 precautions. Sorry for any inconvenience - we're looking forward to serving you again in brighter days ahead!
---
Wowie zowie! Could it be?...Yes, it is...drum roll please...our exciting rainbow knee highs in toe sock form! Each toe is treated to its own fun colour! Go ahead, spoil your toes!
Sizing:  One size only. They measure approximately 43cm (~17") from top to toe. Fits women's shoe sizes ~ 4 to 10. Also available in kids' size!
Fibre Content:  Acrylic: 85%, Spandex: 15%
Made in:  Taiwan 
Additional Info: These are tube socks (i.e. no heel).
---
---