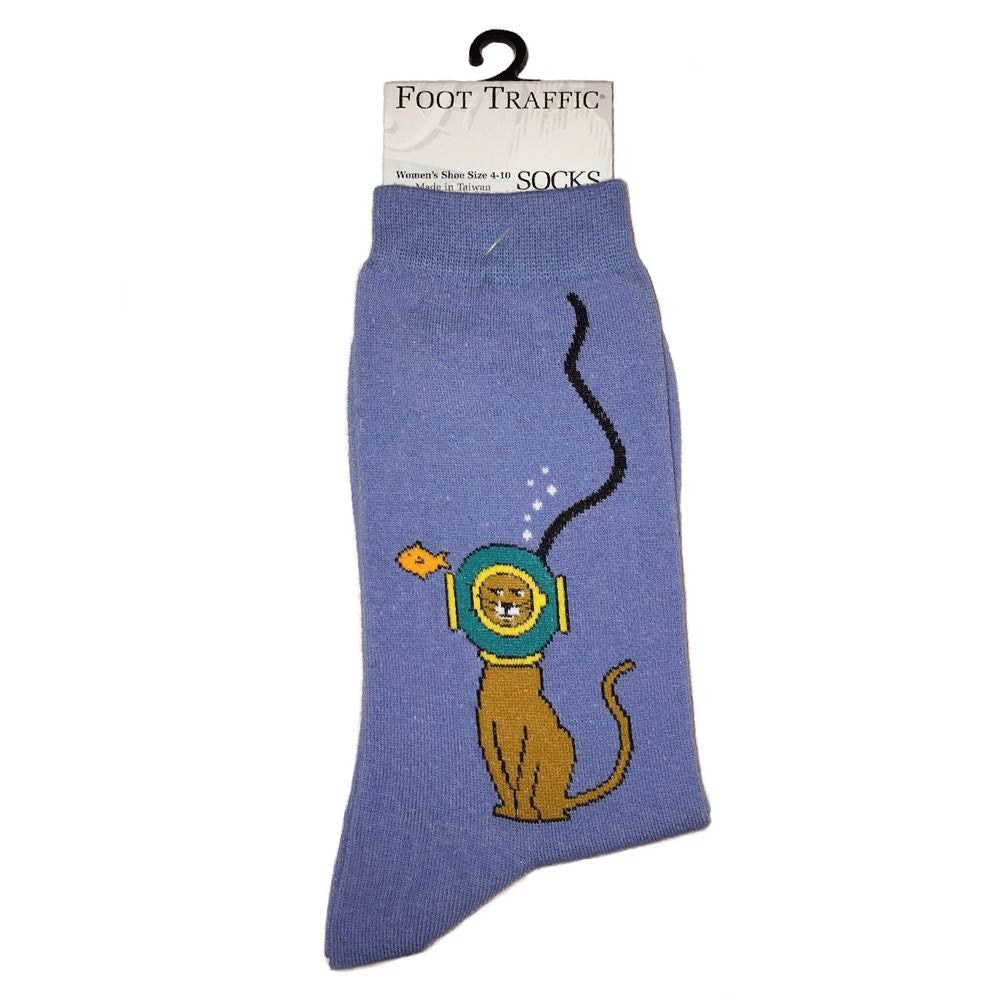 Scuba Kitty Crew Socks
In stock
---
Please note, we're temporarily closed due to COVID-19 precautions. Sorry for any inconvenience - we're looking forward to serving you again in brighter days ahead!
---
Cats like fish but they don't usually like water. This is one very brave feline! Go scuba kitty!
Sizing:  One size. Fits women's shoe sizes ~ 4 to 10.  
Fibre Content:  Cotton: 65%, Nylon:15%, Polyester: 15%, Spandex: 5% 
Made in:  Taiwan
---
---